If you were at the joint SIRO, CTO and DSO Event at Church House in London last week on Digital Transformation and Security, you will have heard Ciaran Martin announce that CESG has stood up a new online services team.
The decision to create the team is in direct response to what you have been telling us. We've heard your concerns about whether CESG can currently deliver the support you need in this new environment.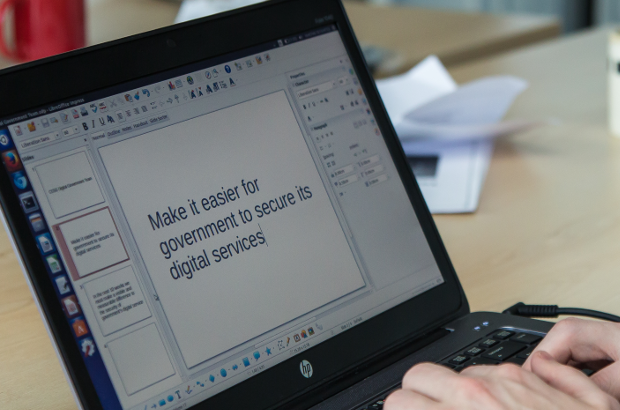 Our team is working in a new location, where you can come and work with us at OFFICIAL. Our mission is to make it easier for government to secure its digital services. Since last Monday, we've been revisiting user stories we collected at the end of last year. We've used them to build our Sprint One deliverables, which should enable us to make a measurable and visible difference to the security of digital services.
During the first sprint, which will run for 10 weeks until 8 May, we'll blog regularly so you can see what we're doing. We want to hear what you think about our blog and what we are doing, so please email your feedback to enquiries@cesg.gsi.gov.uk.